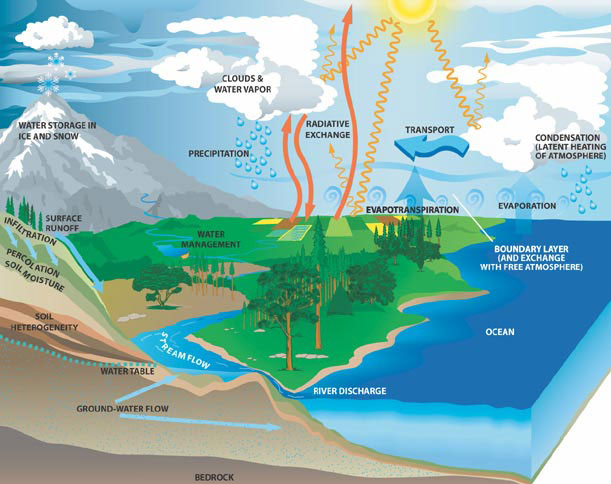 HThe Ian Laing Prize is an annual student prize of $1,000 awarded by the Hydrological Society in honour of Mr Ian Laing MSc BEng (1948 – 1986), a founding member and past chairman of the Society.
Applications for the 2019 Ian Laing Prize will close at 5 pm on Friday, 13 December 2019
The prize is being offered to high achieving final year undergraduate, honours, or masters by coursework students at any South Australian university who have completed a project or research thesis in a water-related discipline. Accepted disciplines are: hydrology, hydraulics, meteorology, hydrogeology, marine or freshwater ecology, aquatic chemistry, geomorphology, oceanography, water law, water resources planning and management.
Applicants are assessed on the basis of academic performance and demonstration of a solid standard of achievement in relation to their project\thesis. Applications will be assessed by a panel selected by the Executive Committee of the Society. 
The successful applicant must be prepared to deliver a talk at one of the Technical Meetings of the Society on their project topic. In addition the winning applicant will be required to prepare a short paper for publication in the Society Newsletter.
Further information along with requirements for applications and submissions details can be found here:
Hydsoc Ian Laing Prize 2019 Application details
2018 Amber Smith & Anthony Cox,   University of Adelaide,   Installation of mini-hydro power turbines in water transmission pipelines
2017 Cristina Solorzano Rivas ,   Flinders University,   Fresh groundwater beneath the sea: Calculating the extent of hidden freshwater reserves
2012 Dan Miller,   University of Adelaide,   Diatoms: ecological proxies of the past & present -North Stradbroke Island case study
2011 Hayden Tronnolone,   University of Adelaide,   Derivation and Solution of the Equations for Fluid Flow in Helical Channels
2010 Alison Miller,   University of Adelaide,   Effects of Large Roughness Elements in Low Flow Conditions.
2009 Fiona Paton,   University of Adelaide,   Optimising the reliability and sustainability of the Southern Metropolitan Adelaide Water Supply System